Since January 2018, Sysmex Inc. has been taking advantage of Unicast Robotic's Corporate Reception stack and a Sota robotic receptionist to handle arrivals to their Tokyo Service Center. Toru Miyazaki, from Sysmex's tech planning division, tells us more about how Sota has helped their business.
What is the main role of your office?
This office serves as a base for our tech support team that helps to handle maintenance and after-care for all of the medical devices that Sysmex sells. We also conduct training programs for customers to show them the proper methods of maintaining their devices themselves over the life of the product.
So it's a training facility for customers?
Yes, we have people come here for training from all over Japan. For example, just recently we had a group come in for a 3 day training for some very specific devices.
How has your experience with your robotic receptionist been?
Up until now we would have one of our office staff handled any visitors that we had. The problem is that they'd have to take the call from the reception phone, notify the proper people, leave their desk to go and greet the visitor and handle the door lock etc. It wasn't very efficient.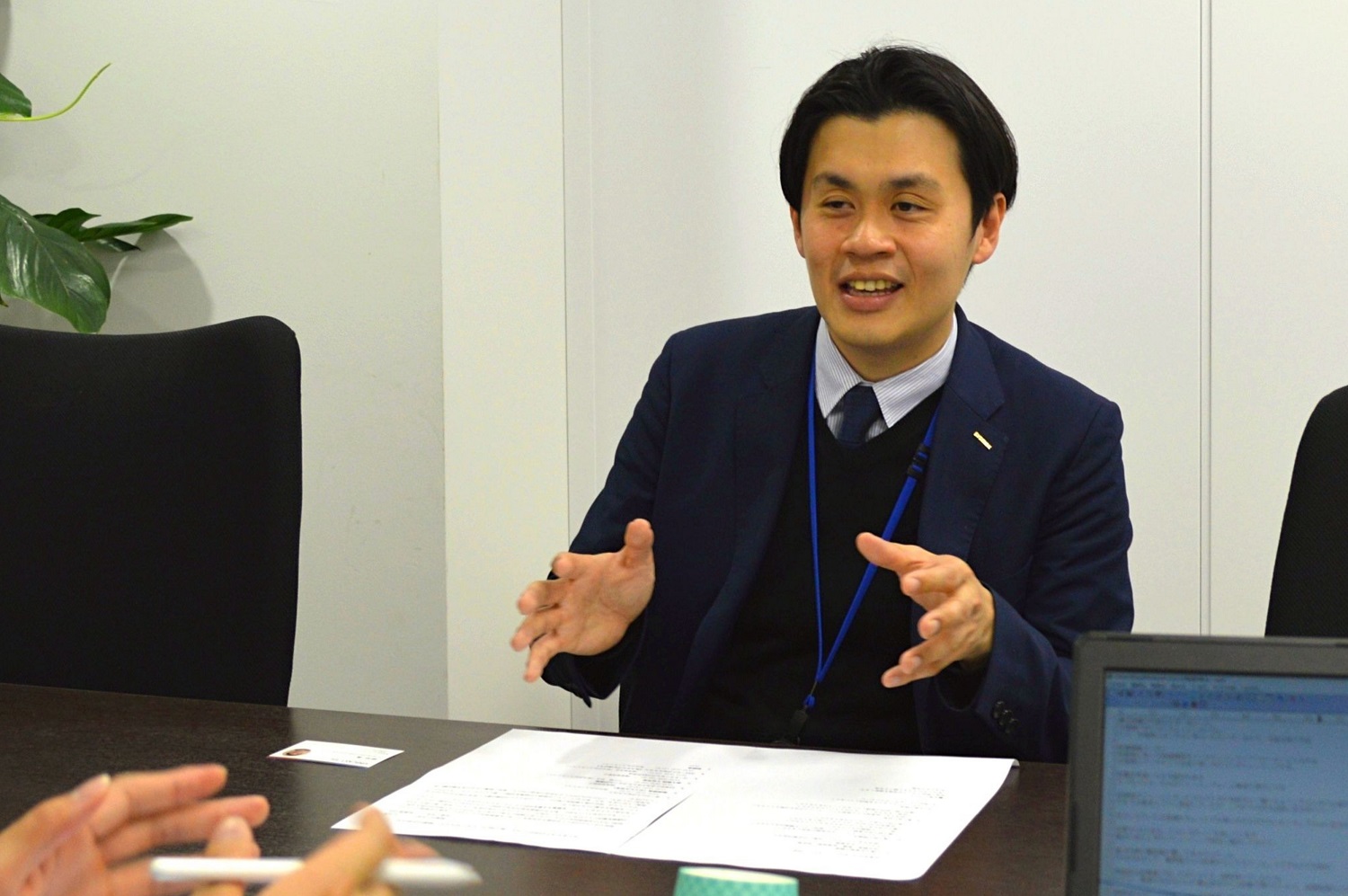 With Sota, contact comes to person in charge directly whenever their visitor arrives, and they can respond to that visitor directly through Sota. They are able to directly open the key to the office through Sota as well from their desk, making the whole process much smoother. (The Sysmex office makes use of a corporate smart-lock system that has been linked to the facial recognition function of the Sota robotic receptionist. This allows registered users such as staff and repeat visitors to unlock the office door simply by greeting Sota.)
What made you choose the Sota Corporate Receptionist from the various options available?
We discovered the Sota robot while searching for some way to have a fun and memorable first impression for customers that come to our center for training. Most people are a little surprised or caught off guard when they first interact with a robot, but they always comment on how intriguing the concept is or how cute the robot itself is. The fact that it's a fairly cute and compact robot goes a long way towards making a good impression on people.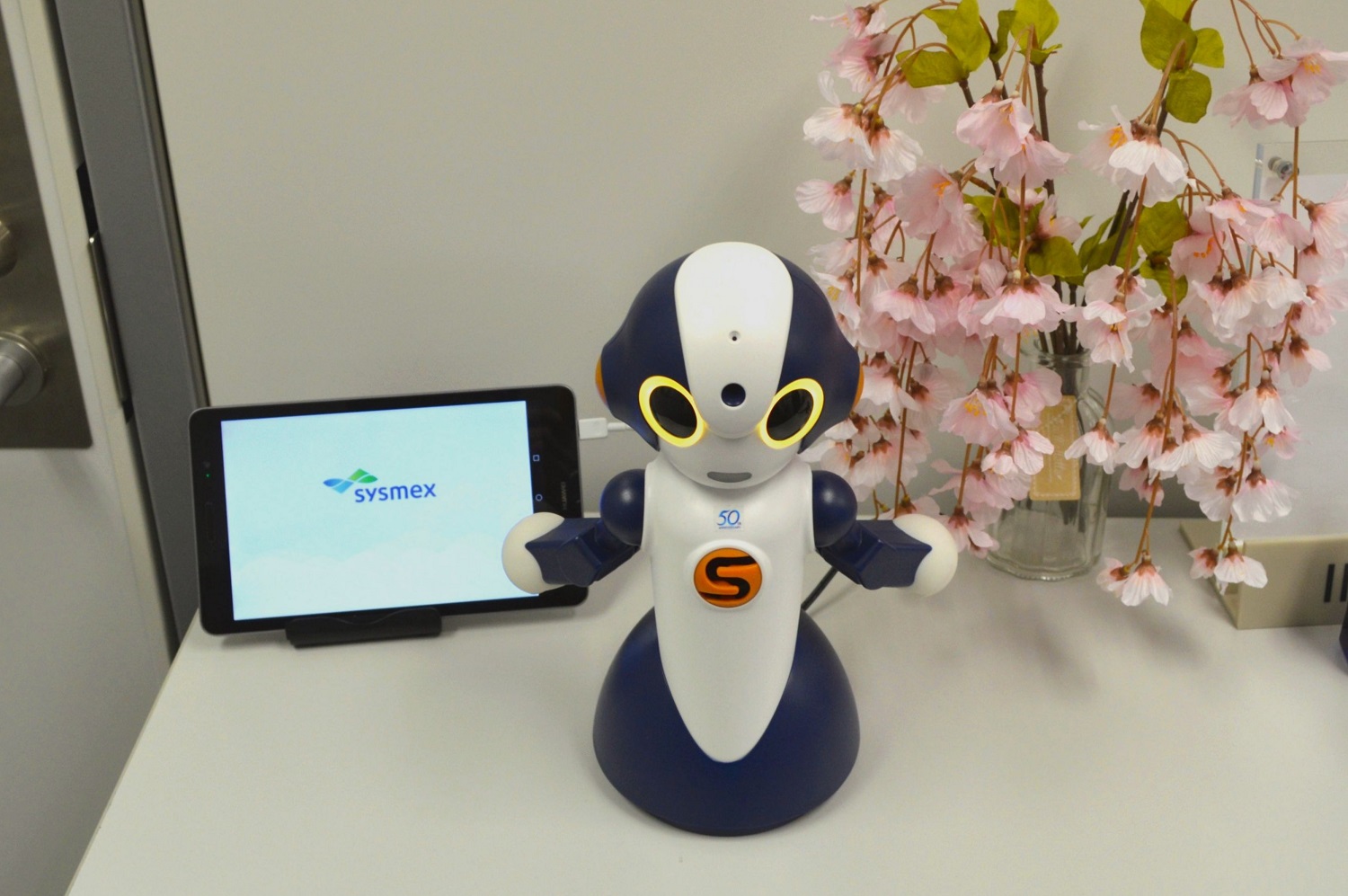 I think that Sota is accomplishing everything we hoped it would. The real deciding factor was that all of the femal staff in the office really took a liking to the little guy, haha.
What's your outlook on robotics for your business in the future?
As the function and responsibilities of our department expand, our staff have to remember and process more and more information. But with robotic support, I think that we can accomplish that in a much more effective way. If robots could provide assistance with finding specific documents for example, that would certainly make our job much easier. That's just for our internal use though. Outside of that, it would be great if we could package a Sota robot with the medical devices that we sell, to provide guidance on use and maintenance. Up until now, customers either call in our refer to their manual for any questions they have, but if there was a constant helper that could handle questions immediately on-site, that would be a huge help to both our customers and our company.